Led by: Mariam Datoo, Director of Sports
A weekly structured football club for Boys & Girls (trained separately) delivered by FA qualified male and female coaches.
For any question or suggestions please email [email protected]
Note: the girls club is currently on hold and will restart as soon as possible.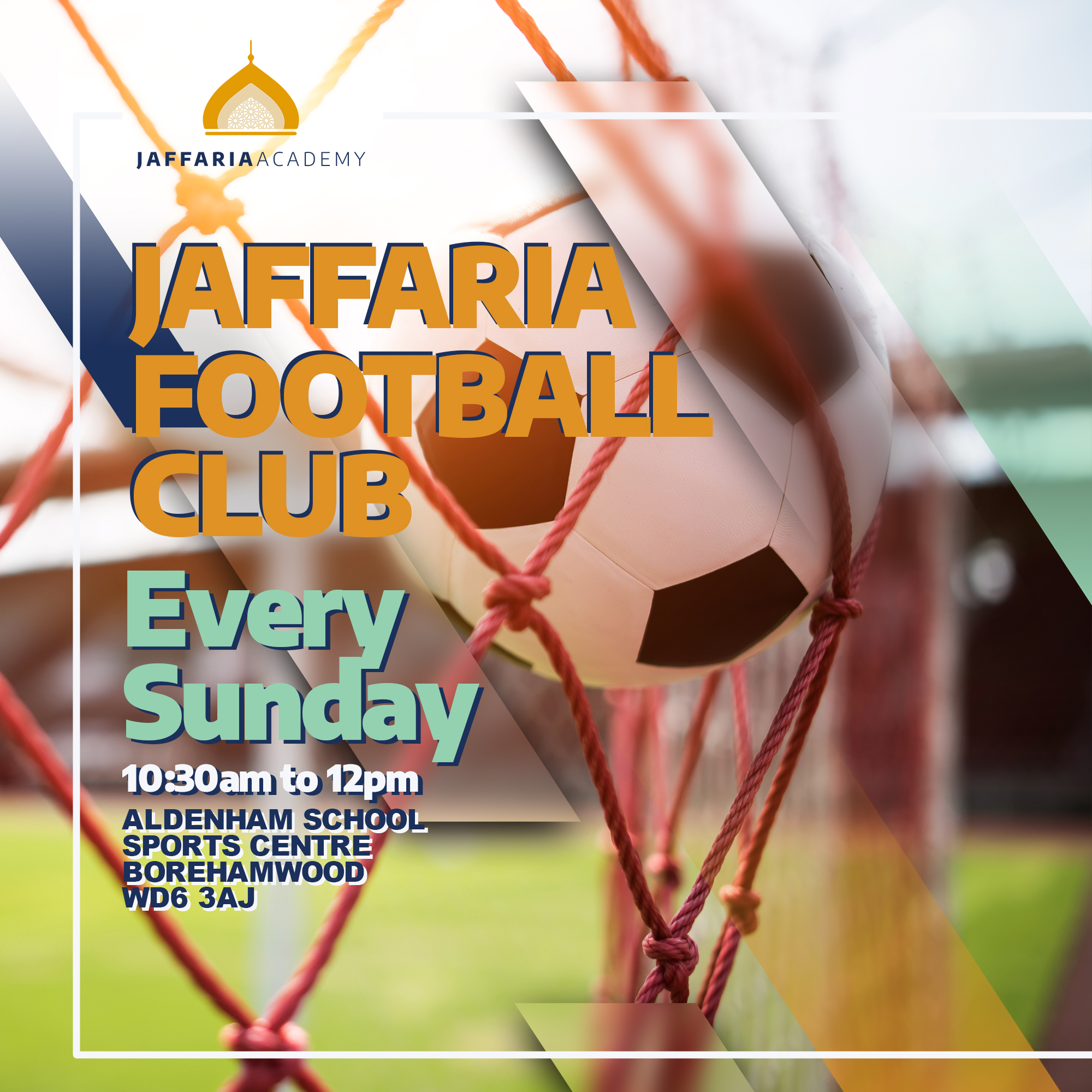 Jaffaria Academy in the Media – Karbala TV
Jaffaria Football Club has made the news on Karbala TV
Jaffaria Academy Sports Hub 
Led by: Mariam Datoo, Director of Sports
A weekly social sports session for Boys & Girls (played separately) which includes the following sports:
Football | Basketball | Volleyball | Badminton | Hockey | Cricket | Fitness | Boxercise | Taekwondo

Led by: Mariam Datoo, qualified Boxercise Instructor
Jaffaria Academy is proud to bring Boxing and Fun; an excellent way for students to stay active.  It improves their physical development, mobility, balance, hand/eye coordination and general fitness.
It enhances confidence and social development and helps to develop their interactive skills.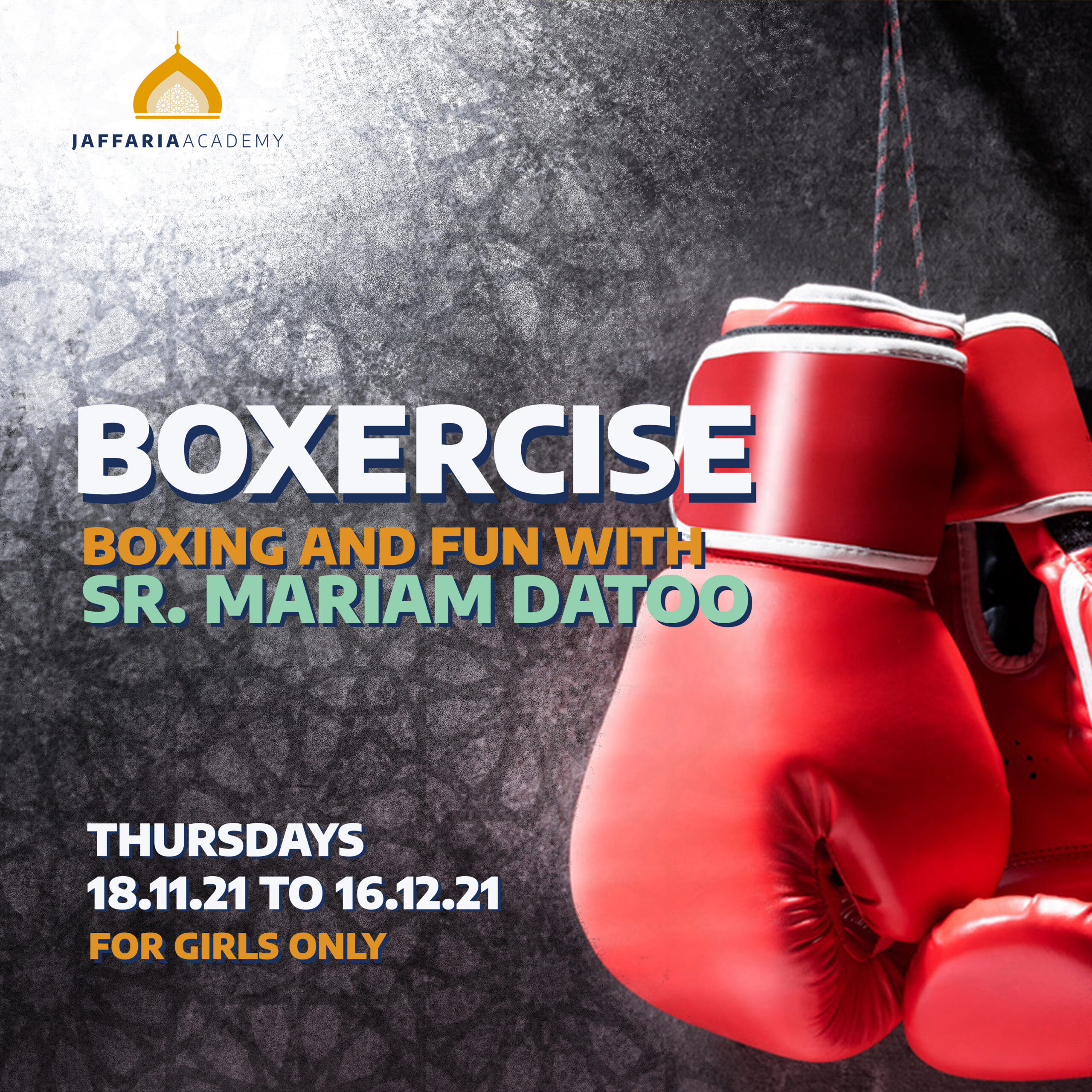 The aim of this monthly in-person event is to create social gatherings for our Jaffaria Academy students and their friends, and to nurture the development of our students' social and cultural skills.
The Legacy: Europe's Biggest Imam Ali (AS) Exhibition
Led by: Sr. Roukaya  Abbas, Founder of Handycraft By Me 
an online after school club in which students can harness their creative side, using craft materials to bring their imagination to life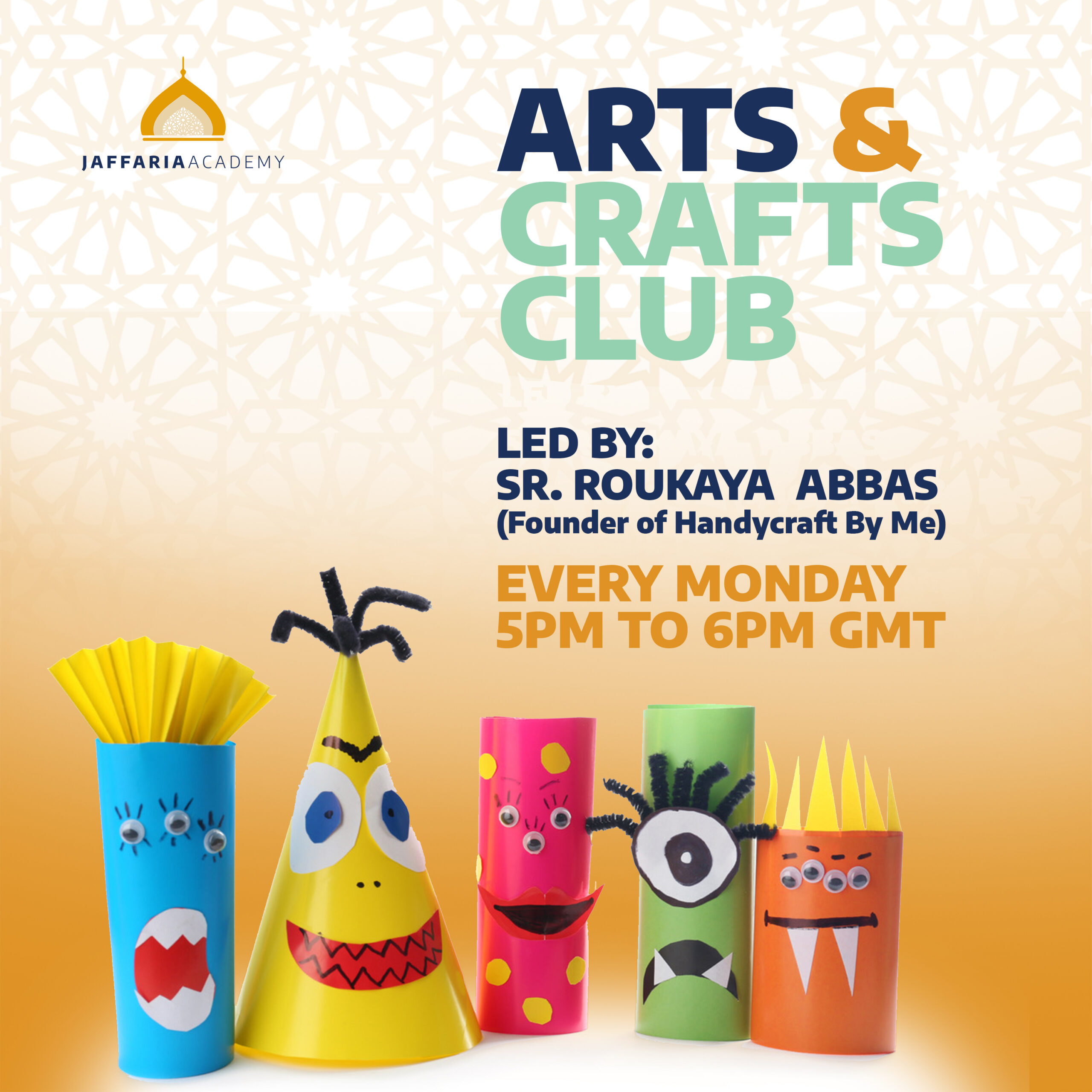 Led by: Hasan Raza, Fine Artist and Illustrator
Weekly sessions which explore the following themes:
Fun with Funny Lines & Shapes | Crafting | Stippling Drawing | Contour Drawings | Blind Contour | Creating fun characters with shapes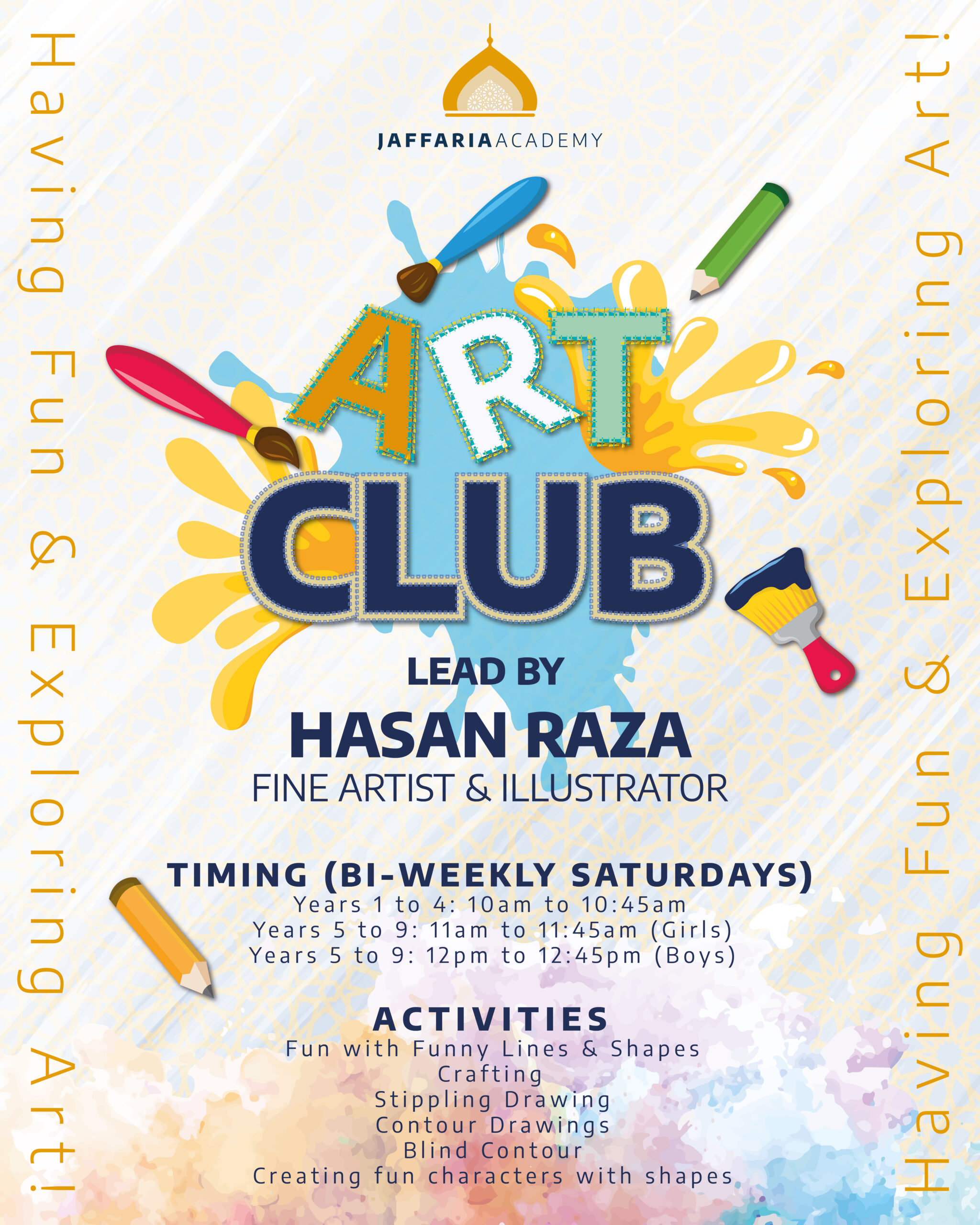 Led by: Hasan Raza, Fine Artist and Illustrator
In these lessons, students will learn how to draw and design digitally with step-by-step instructions. They will have lesson objectives for each session, starting from understanding the software, foundational knowledge of digital art and design and finally delivering projects i.e logo design, poster design, illustration and much more!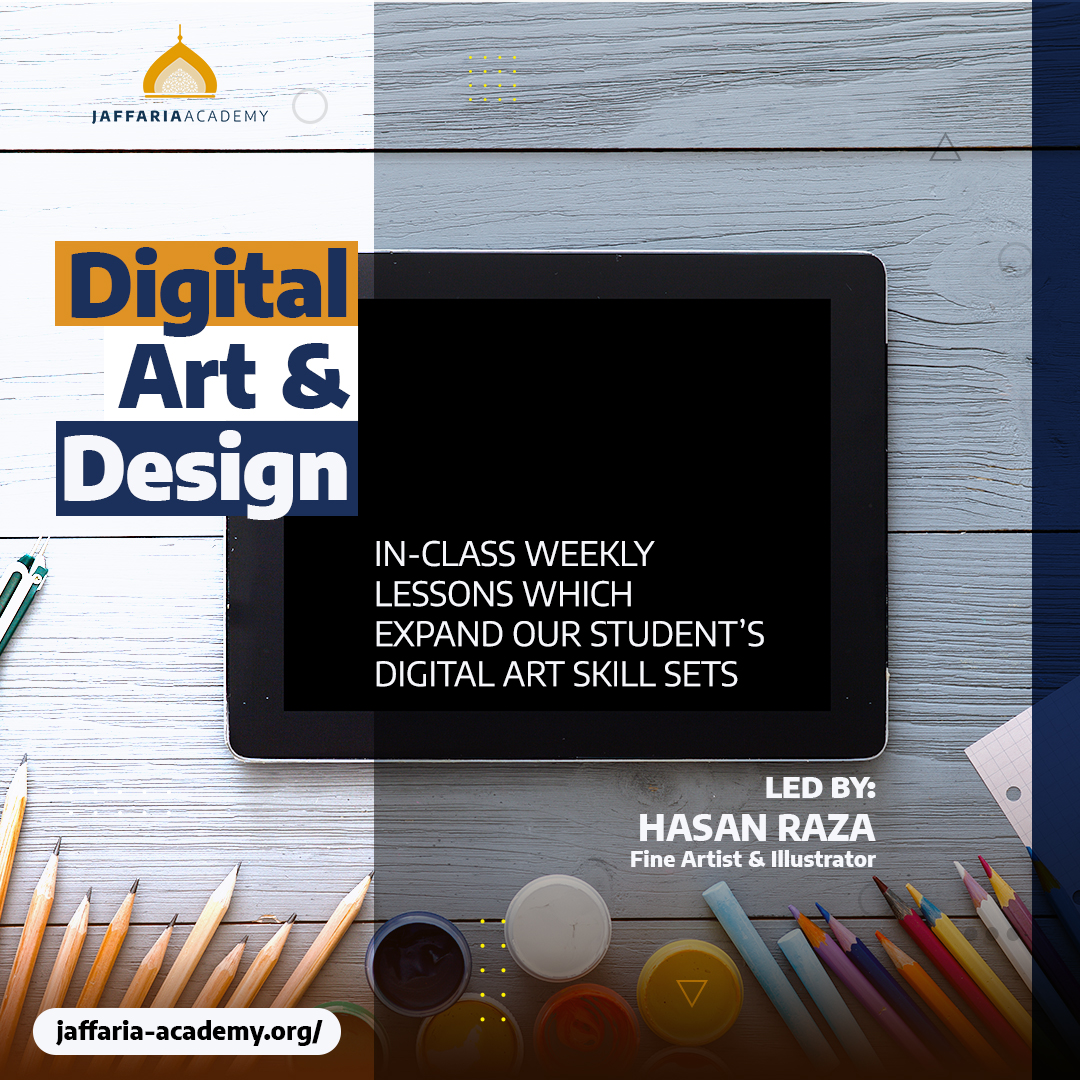 Bake, Eat, Enjoy! 
Led by: Tayebeh Nawrozzadeh
Weekly sessions for Jaffaria Academy students and their families.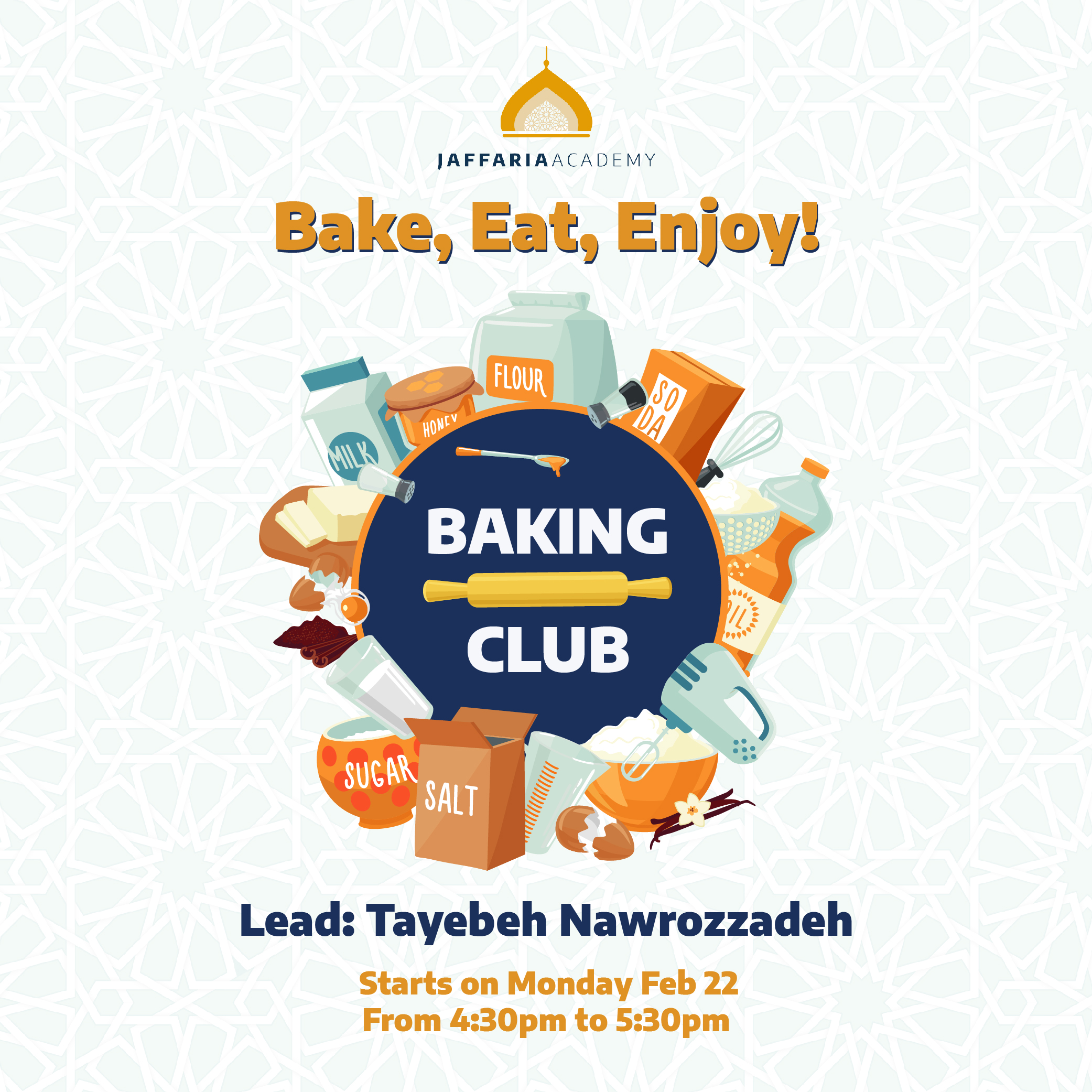 An event where families were invited to meet our management team, teachers, and other families at our head office where we relaxed, socialised, and enjoyed some snacks.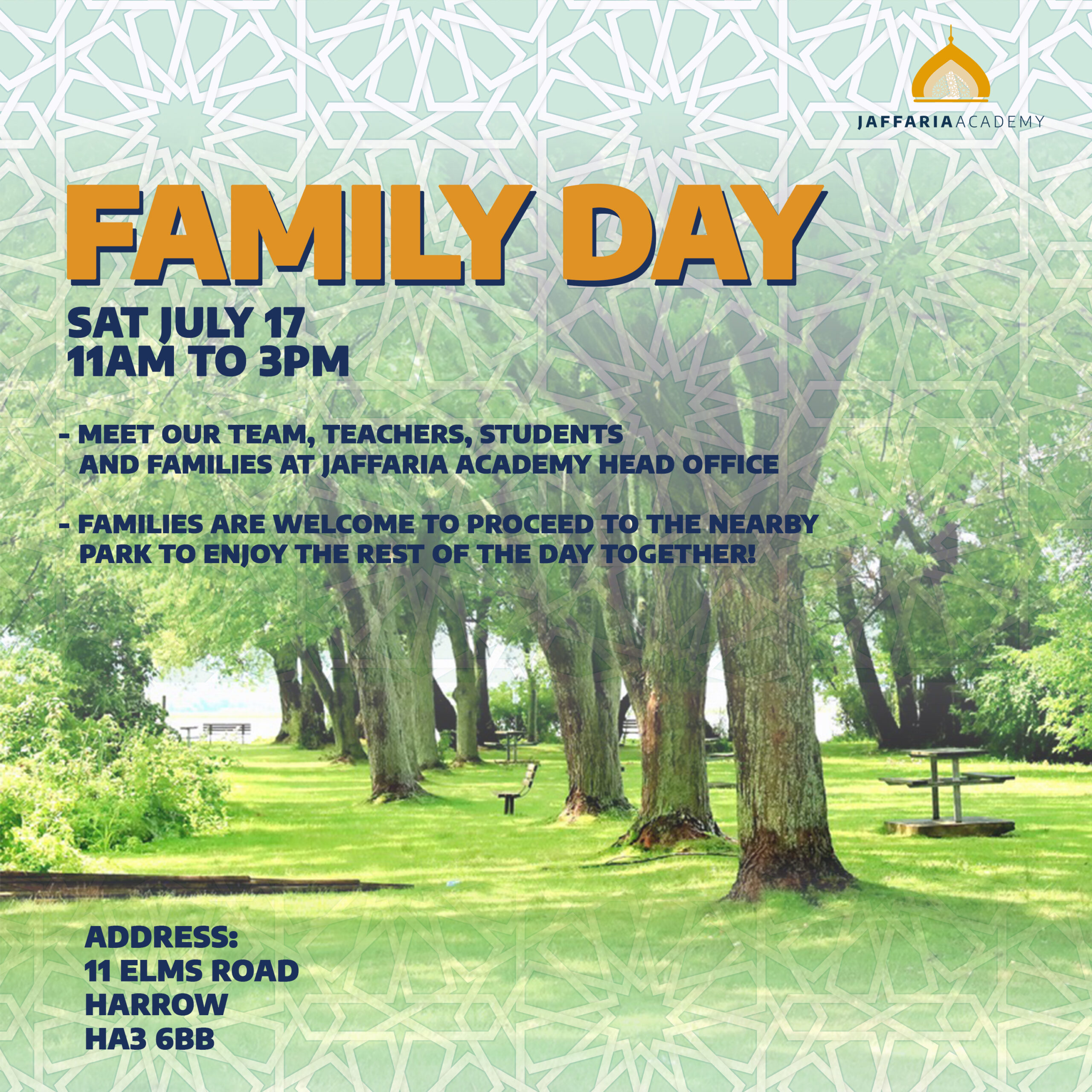 Computer Science Club
🔸 Led by:
Amir Ali Mashayekhi (Software/Network Engineer)
For Secondary Boys & Girls.
A Message from Amir Ali:
Salam everyone! 
I'm Amir Ali, I have a BSc in Software Engineering and a MSc in Network security engineering. I'm pretty much into anything that is tech related, from developing a software to securing it and I'm also a gamer. In this club we're going to explore most aspects of the world of computer technology and I'm hoping we have a great time together!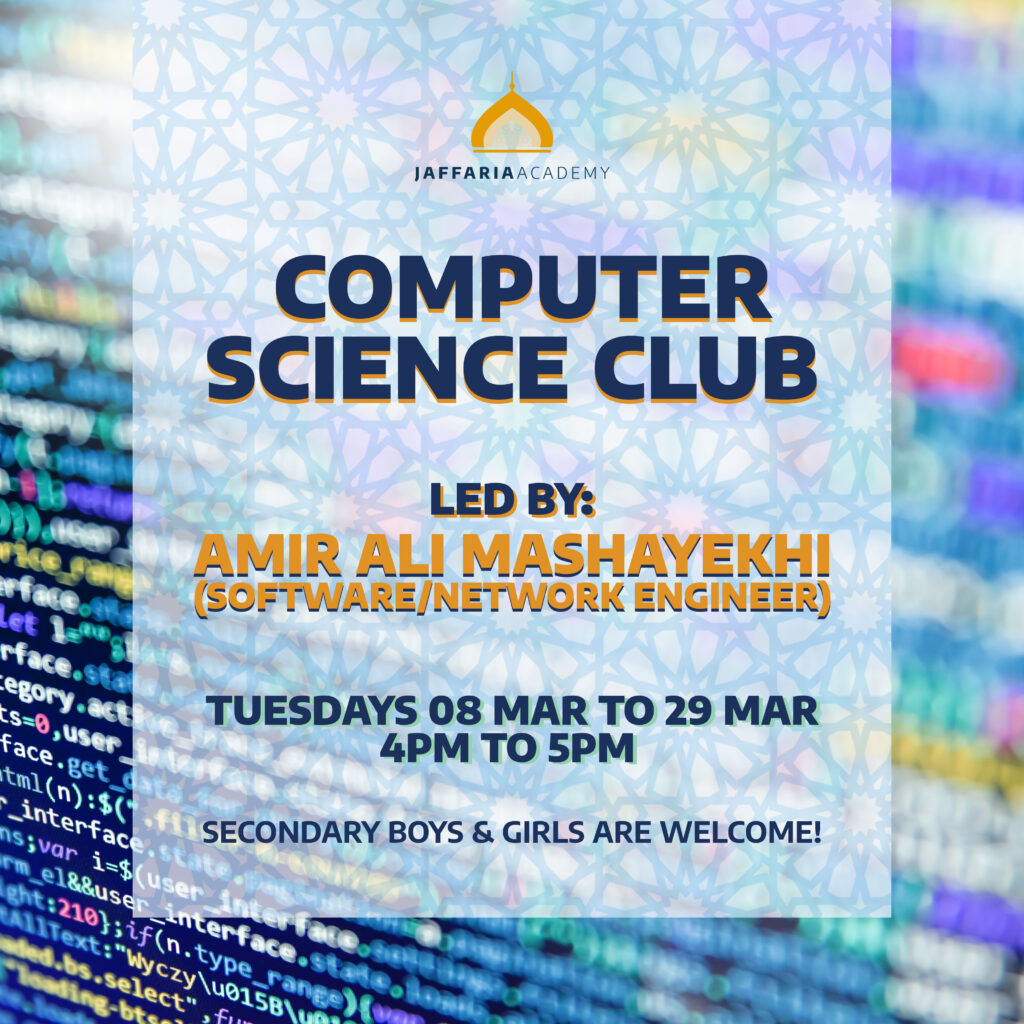 Jaffaria Inspires 
Nurturing the leaders of tomorrow!
As part of the Entrepreneurship Club, these monthly sessions are designed to inspire students to explore a variety of professional and entrepreneurial pathways through the lens of our distinguished speakers!
This month we are delighted to welcome Dr. Ahmed Moosa who is the Communications Manager at Al Ayn Social Care Foundation UK. 
Dr. Ahmed will share his experience being part of the core team of Al Ayn UK, his work serving orphans in Iraq, and explore opportunities for our youth to lead in charity initiatives.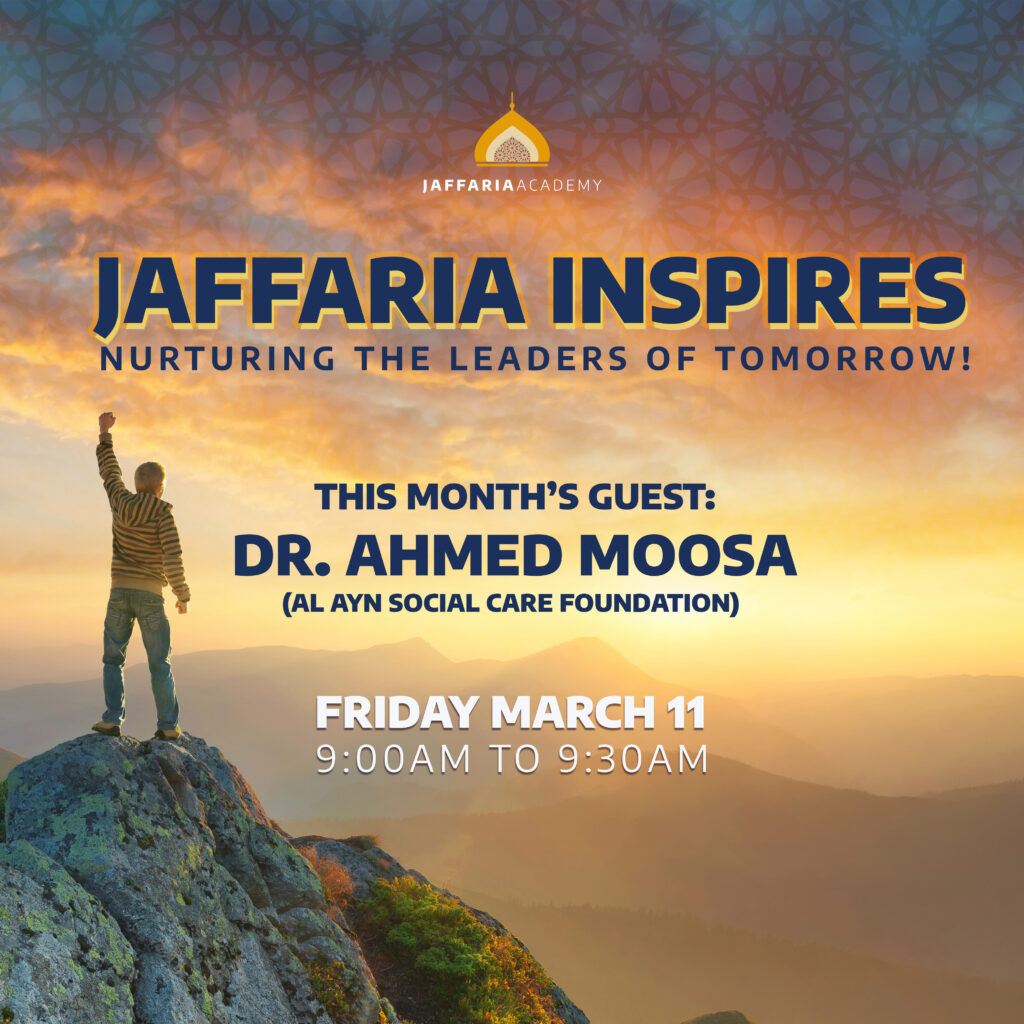 Story Time 
Led by: Sheikh Mohammed Al-Saadi
Story Time is a program for primary school students, that includes reading a story from which they can learn, discuss, explore and implement lessons that they can apply in their daily lives. 
The program will be an interactive session which will include:
– Children's recitation of short surahs of the holy Qur'an
-An introduction to the topic of the day
– Story telling and fascinating discussions!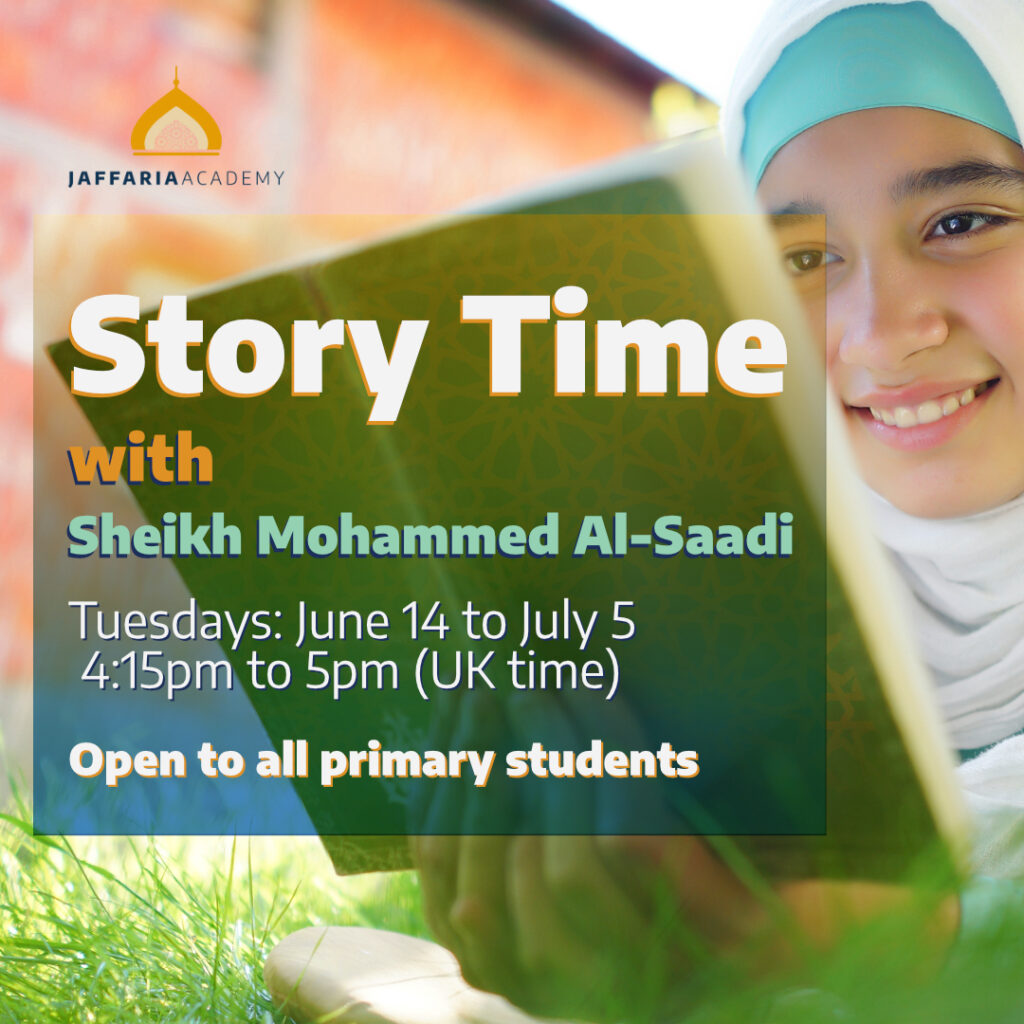 JA Social & Family Day
Eid Al Ghadeer
On the blessed occasion of Eid Al Ghadeer, Jaffaria Academy is pleased to announce its end of year JA Social and Family Day.